Are You Ready To Take Your Business To The Next Level?
SOCIAL MEDIA MASTERY TRAINING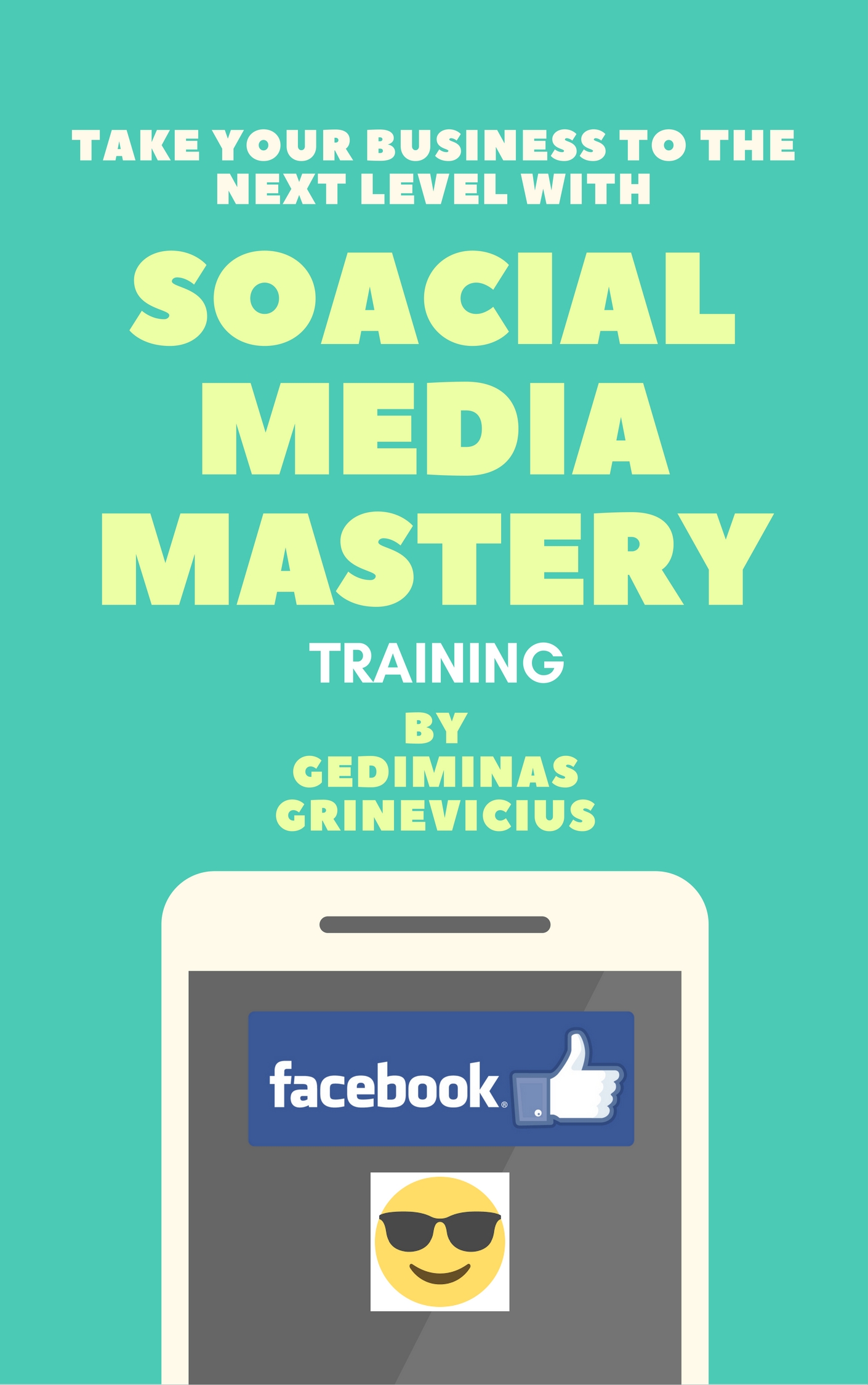 £ 19
By purchasing this ticket you are getting access to the Social Media Mastery Training Video and additional resources. £19
Tickets are £19 each - Click on the 'Buy Now' button above to pay via PayPal or
Bank Transfer to Account: 32684071 Sort Code: 40-36-15
(please email gediminas@titaniumsuccess.co.uk after you have paid/transferred money)
What Others Say About This Training?
SOCIAL MEDIA MASTERY TRAINING
(HANDS ON TRAINING)
This training if for all of those who would like a step-by-step training on how to use Social Media to build your business in a professional and effective way.
At this training you will get access to a Video + Scripts + Images and will follow me step by step so that by the end of the day you will have a Social Media profile, pages and group created!
What will you learn?
How to create a Facebook account? How to create extra Facebook accounts and why should you do it?
How to create a Facebook page? How to optimize it?
How to get Likes and Followers for your Facebook Page?
Introduction to Facebook Advertising!
How to find and join Facebook groups?
How to post of Facebook groups to have the most response?
How to increase your Facebook group post visibility and engagement?
How to communicate with a Facebook lead – complete scripts for messages!
How to create professional looking attractive images?
How to upload various images on your Facebook profile and pages?
How to create videos with your phone?
How to create screen capture videos on your computer?
How to upload video to your Facebook profile and pages?
How to do Facebook Live on your personal profile and pages?
How to download videos from YouTube and upload them to Facebook?
How to create a Facebook group and maximise it's engagement?
Different features of Facebook groups!
Bonus #1: Introduction to Whatsapp
Bonus #2: Introduction to Instagram
Bonus #3: Introduction to Snapchat