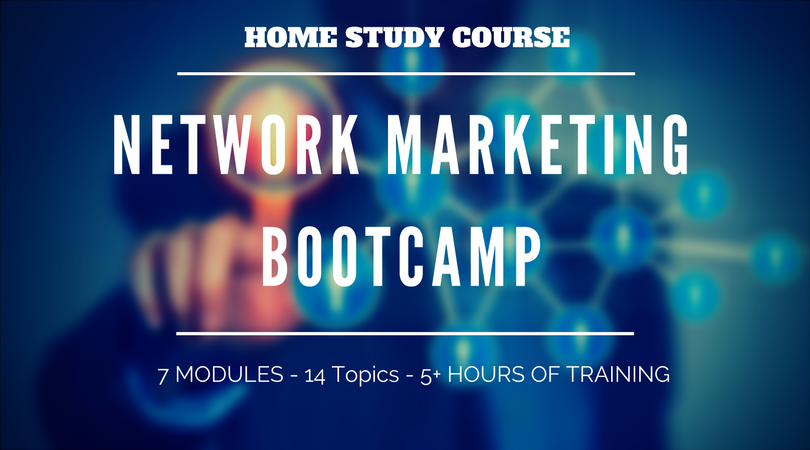 By purchasing your HOME STUDY COURSE you will be able to watch the whole training event in our private NETWORK MARKETING BOOTCAMP Facebook Group, DOWNLOAD all the SLIDES, HANDOUTS, SCRIPTS and OTHER RESOURCES that we have added to this group, and ask questions inside the group and get answers!
Home Study Course Price: £29
TO PURCHASE: Transfer the money to Account: 32684071 Sort Code: 40-36-15 (or use PAYPAL button below ) and then add me to your friends on Facebook: https://www.facebook.com/gediminas.grinevicius and send me a Direct Message requesting to be added to the NETWORK MARKETING BOOTCAMP FACEBOOK GROUP.
WHAT WILL YOU LEARN?
Part 1: ESSENTIAL TRAINING - 7 SKILLS FOR SUCCESS IN NETWORK MARKETING
Essential Skill #1: FINDING PROSPECTS - how we can help our new business partners to have a great start in FM business by taking the most important steps while they are fired up?
Essential Skill #2: INVITING PROSPECTS - how we can help our new business partners NOT to 'ruin' the people they know by saying the 'wrong things'?
Essential Skill #3: PRESENTING - the money IS on the stage, how to become a better presenter and most importantly how to get your team members on the stage and presenting?
Essential Skill #4: CLOSING - how to effectively help people make the decision without the feeling of 'free fall'?
Essential Skill #5: FOLLOW UP - how to take CONTROL of your business by organising your prospecting process and increasing it's effectiveness?
Essential Skill #6: GETTING PEOPLE STARTED - ever wondered why so many new business partners go into 'witness protection program' as soon as they sign up - like to learn how to fix that?
Essential Skill #7: PROMOTING EVENTS - meetings make money - how can you build your business through events, become a better promoter and increase the attendance?
Part 2: HOW TO SELL PRODUCTS AND FIND CUSTOMERS
Learn 25+ different ways to find new customers and sell products.
Part 3: SOCIAL MEDIA MASTERY
How to expand you business, find more customers and potential business partners using the internet and social media?
Part 4: ROAD TO SUCCESS
How to reach DIAMOND level and an average earning of £8000 per month in the next 13 months? If you are interested…
Part 5: INCENTIVE PROGRAMS
How to maximise your earnings in FM Business by making sure you qualify for all the incentives, prizes and promotions?
Part 6: DAILY METHOD OF OPERATION AND TIME MANAGEMENT
How to get the most out of your business even if you are doing it part-time and only have few hours a day to invest into it?
Part 7: (BONUS TRAINING) How to achieve what you want? by Rita Grineviciene
(transformational coach and author of a book 'Empowering Questions'
Part 8: (BONUS TRAINING) Tips for success in business by 2 Top Leaders in UK!
Success leaves clues so why not learn it from people who are documented to have achieved highest earnings and reached the top levels in business!
ALL of the above and MUCH MUCH more is covered inside NETWORK MARKETING BOOTCAMP home study course.
If you are serious about building a STRONG business in network marketing you must watch this training. DO NOT MISS this important training.
Also, if you are building a TEAM, then I would like to urge you to get all of your team members on this training course. I promise you if you do not get your team members on this training you will be sitting there saying ''if only my team members were here learning all of this - my business could grow so much bigger and quicker''!
PRACTICAL SESSIONS and ROLE PLAY exercises using tried and tested RECRUITING SCRIPTS is part of this training - therefore, you and your business partners will walk out from this training with skills and tools to be used IMMEDIATELY to prospect and recruit new people into business
-Immerse yourself into this training.
-Refocus and recommit to build your business in a professional way.
-Gain strength and re-charge your 'batteries'
OBJECTIONS and DIFFICULTIES in business will be discussed and answers and ways to HANDLE DIFFICULT PROSPECTS will be provided!
Succeeding in business starts with a DECISION to get better. Don't ask for things to get easier - ask to get better. In order to EARN MORE we first need to LEARN MORE
'Work harder on yourself than you do on your job. If you work hard on your job you will make a living, if you work hard on yourself you will make a fortune'' ~Jim Rohn
This home study course is EPIC!
SEE YOU AT THE TOP!!!
Network Marketing Bootcamp (Home Study Course)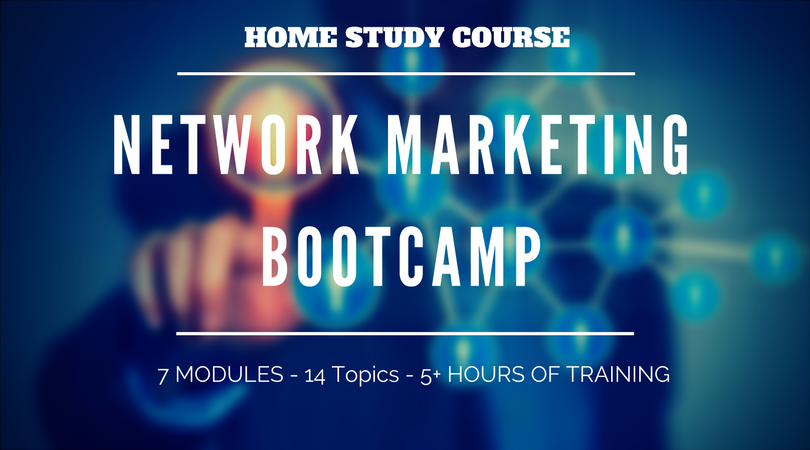 £ 29
£29
7 MODULES
14 TOPICS
5+ HOURS OF VIDEO TRAINING
WHAT OTHERS SAID ABOUT THIS TRAINING COURSE?