Personal Breakthrough Coaching - 12 Week Private Coaching Experience
I hope 2018 has started out strong for you. I know it has for us.We have so many exciting things in the works and it's amazing to be living in exact alignment with our purpose.
One of the things we are most focused on in 2018 is helping more people in their personal lives to step into their true potential. We are doing that in many of the ways you are already familiar with, but now we are adding something completely new for people who are very serious about their personal wellbeing and are looking for private and customised coaching.
People have been asking us about coaching for a long time now. Because our time is so severely limited, we have been only working with our business associates and primarily on their business side of things only. And frankly, it has been bugging us for a long time. Deep down inside us we had this urge to help people with their personal lives and their general wellbeing too!

And the truth is, we really enjoy it. There is nothing like a coaching relationship to see a person really step into their potential.
So, the good news is, we finally figured out how to do it in a way that works with our schedule and also works for the average person's budget.
You know us, and our style. This invitation will be simple and straight to the point. The opportunity will either be an ideal fit for you or not and either way, I'm sure it's the perfect decision.
If you are serious about taking yourself personally to the next level, then I invite you to allow us to help you get there.
What is the Personal Breakthrough Coaching?
Over the course of 3 full days, we will personally work strategically on you together. We will work with you on a one-to-one basis focusing fully on helping you to breakthrough any barriers that might be holding you back and to set new and exciting goals that will change your life.
Your Personal Breakthrough Coaching will include but is not limited to:

Discovery Session to determine your

Goals and Vision
The 3 Stage Plan
Uncovering challenges and blind spots
Re-energizing and motivating

Changing Past


Release of Negative Emotions
Overcoming limiting beliefs and limiting decisions
Getting rid of negative habits or behaviours
Defeating all internal conflicts


Creating Future

Goal Setting
Goal Writing
Goal Getting


Business Mastery

Systems and Structures
Strategies
DMO - Daily Method of Operation
Time Management
Personality Types
Social Media
and much more...
Determine What Is Holding You Back
All of us need help to figure out what is keeping us from realising our full potential. Whether you are brand new, have had moderate success or are already a high earning professional, there are things holding you back from achieving what you were truly meant to achieve. We will work together to identify those roadblocks and eliminate them.
Take Inventory Of Your Current Assets
We will assess what you have already and look for things currently available that you can build on. You may have existing skills you want to highlight. There may be hidden skills and talents in your inventory that just need a little help to come out. Regardless, we will take a deep inventory of the assets you have available to you and use them to magnify your results.
Create A Customised Game Plan
One of our most valuable skill sets is in the area of strategy. We will personally work together to create a specific and dynamic game plan that is guaranteed to get results. Part of that will be personal coaching and support through your own game plan, but that's not all. We will map out your growth strategy.

The Personal Breakthrough Coaching is PERFECT for you if…
You are dissatisfied with your results to the point where you're ready to make a change
You are driven, ambitious and ready for a Breakthrough
You are serious about helping others in your life

You are prepared to be coachable even if that means getting out of your comfort zone
You deeply understand the power and importance of being surrounded by other like minded individuals

You are ready to BREAKOUT and double or triple your income
Let's break down how much this is worth and what it will actually cost
Our Coaching
I don't know how you'd like to measure it, but whether it's £100 an hour or £600 a day, you are talking about a conservative value of £2000 for three days of our focused time and attention to you.
The Resources
You will receive resources that will allow you to grow continuously as well as go back to what you have learnt over and over again (value £200).
Ongoing support
You will receive ongoing support that will allow you to keep the momentum of growth and personal development over a 12 week live coaching calls (value £1200).
Unlimited email support for 12 weeks (value £500)
Unlimited SOS sessions for when the life happens (value £1000).
When you add it all up, you are looking at somewhere in the neighbourhood of £5000.
We know that isn't possible for most people.
We wanted to accomplish two things with this project.
Make it a powerful and personal experience
Make if affordable for people who were really serious about a breakthrough
By doing this, we are able to offer this entire 3-day Personal Breakthrough Coaching Experience + 12 Weeks Coaching Sessions for only £987. That's less than £12 a day for all 12 weeks personal coaching. In addition, to help you with your cash flow, all you need to do to lock in your spot is pay 50% now and the other 50% before the coaching begins. Pretty amazing right?
The Choice Is Yours…
The Personal Breakthrough Coaching is simply a one of a kind and once in a lifetime opportunity to gift yourself with the ultimate support in growing you on every level.
If you have questions, feel free to call us on 07737647668, we'll be glad to help.
If this isn't for you, I hope you'll continue to get value from our regular free videos and other training tools and events provided throughout the year. If you're growing yourself, I'm your biggest fan.
But if it IS for you, take action now. You deserve it.
Your friends & partners,

Gediminas Grinevicius (BSc Hons Psychology, Certified Practitioner of Neuro-Linguistic Programming and Time Line Therapy) and

Rita Grineviciene (BSc Nursing, MSc Public Health Management, Rgistered Nurse, and Certified Practitioner of Neuro-Linguistic Programming and Time Line Therapy)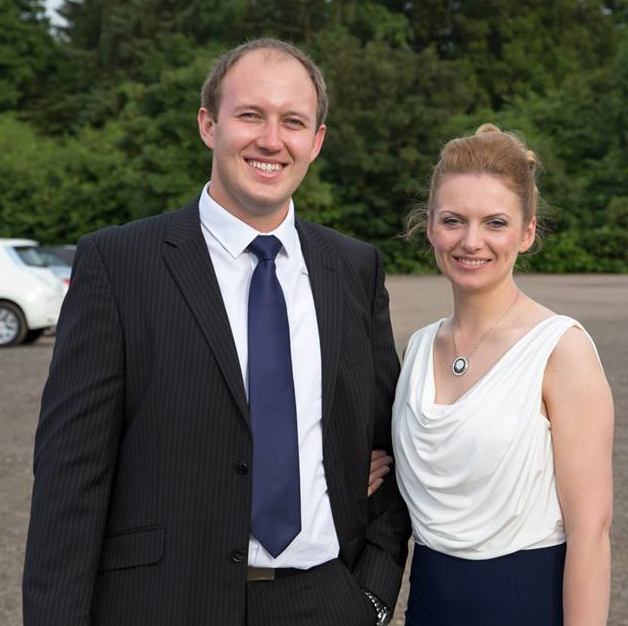 P.S. Remember, you can do this! It's about taking imperfect action. We are ready to support you in having a true breakthrough in your life.